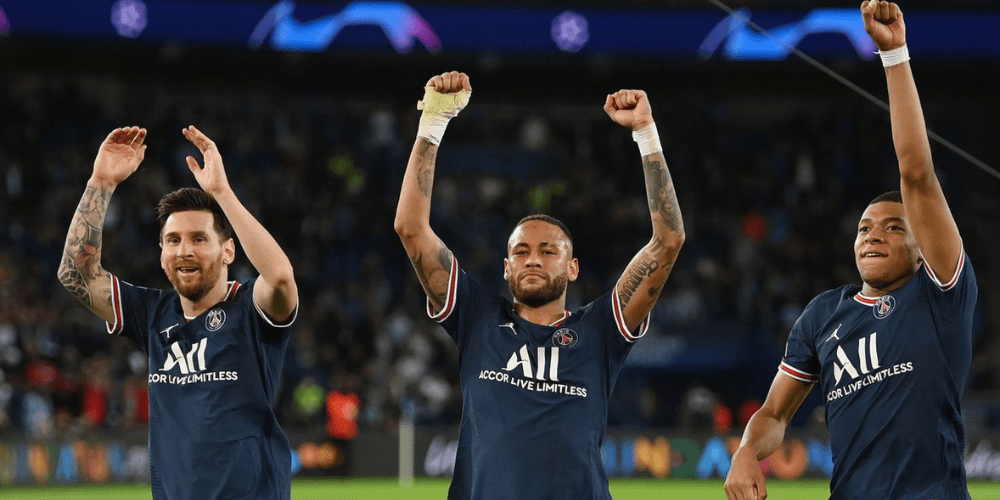 Messi & Neymar: Paris sojourn comes to an end.
Heavy investments and lack of desired results meant that Qatar-owned Paris Saint-Germain has finally said goodbyes to the two iconic stars of modern football – Lionel Messi and Neymar Jr.
None could impress the Parisians ever since they landed at the French capital.
Both the stars will be moving out of Paris for an uncharted journey that's yet to be known.
Neymar was bought at a then world record fee in 2017 from Barcelona while Messi left the Spanish club in tears after they decided to off-load their favourite player two seasons ago.
Neymar sidelined this season with a debilitating ankle injury would definitely ponder over his future away from the glamour and wealth which PSG had offered.
Messi, too, disappointed the PSG fans. His FIFA World Cup triumph in Qatar last with his native Argentina team failed to convince PSG fans, who definitely wanted more from the former Barca star.
Besides, the alleged 'cold war' with PSG and France star striker, Kylian Mbappe didn't bode well for the 35-year-old.
The PSG management isn't too interested to invest heavily on any big names anymore. They want to promote local French players and by doing so they will be doing a world of good as far as the youth development is concerned.
PSG is also set to replace the current coach Christophe Galtier with Luis Enrique, who guided the Spanish ship at the FIFA World Cup in Qatar.
The French club has been eyeing for European glory ever since Qatar Sports Investments bought the club in 2011.
PSG was soon heralded as one of the richest in France and one of the wealthiest clubs in the world.
But despite their massive expenditure post 2017, the Champions League title dream still eludes them. On two occasions, PSG made it to the Round of 16 but failed to cross the hurdles.
It's a wise decision by the PSG management to invest in the youth rather than splurge billions on stars.
The twin examples of Messi and Neymar Jr will be a handy lesson for the PSG management during the summer transfer window.