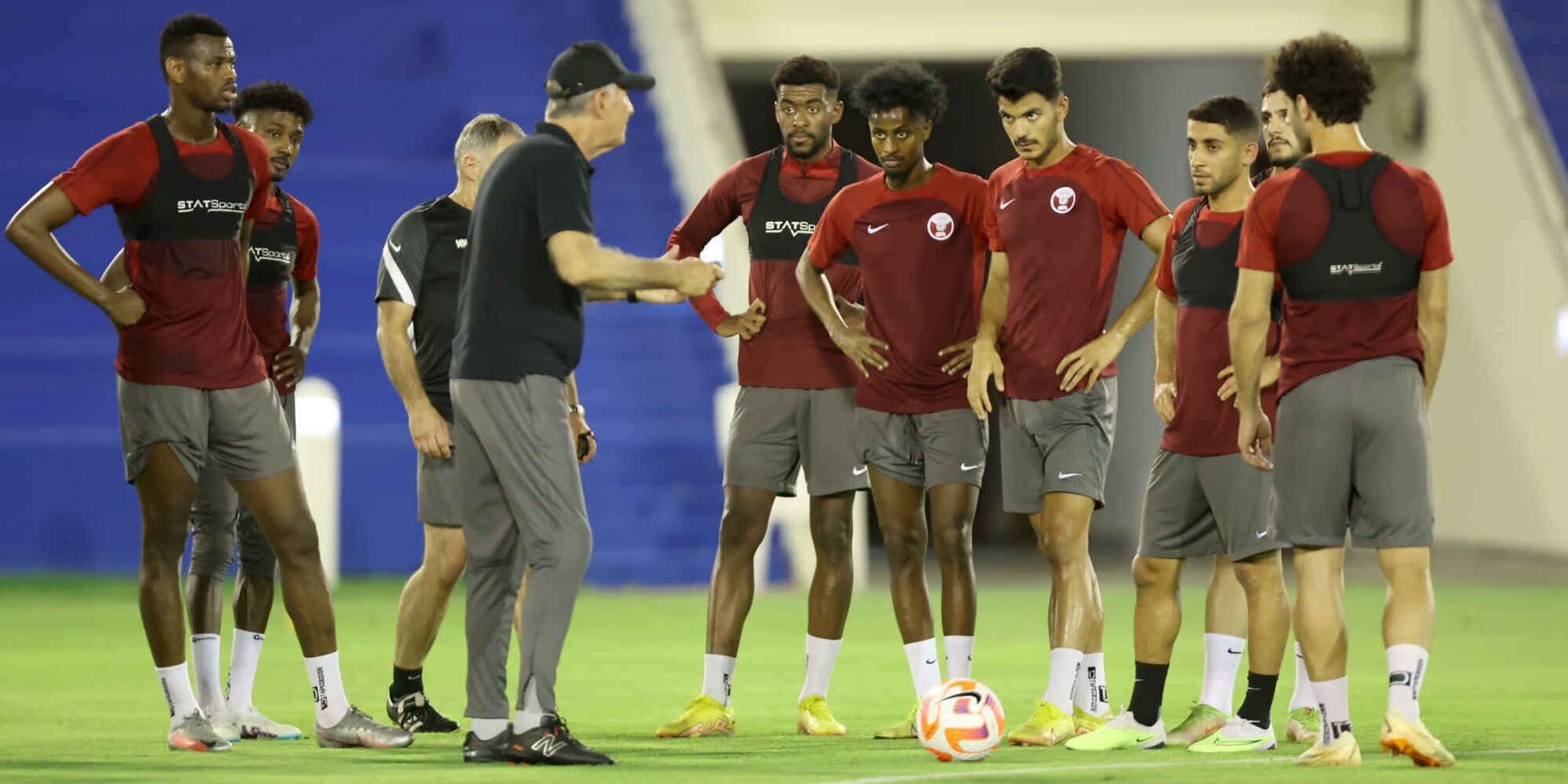 Queiroz: Master tactician, who loves to groom talents.
Veteran coach Carlos Queiroz is known to spring surprises when it comes to team selection.
Recently, Qatar football's two big stars -- Hassan Al Haidous and Akram Afif – found themselves out of the Concacaf Gold Cup squad.
The 70-year-old quiet and unassuming Portuguese manager, who was appointed as Qatar national team's coach, dropped several big names along with Afif and Al Haidous from a new-look team.
Queiroz is aware of the region's football. He has left an indelible impression as one of the well-known footballing brains and a master tactician.
Before taking up the Qatar job, he was Iran's long-time national coach and guided them to the FIFA World Cup.
He also coached national teams of Colombia, Egypt, UAE, South Africa and his native country, Portugal.
Queiroz knows how to groom a talent.
His biggest contribution to the football world was when he convinced former Manchester United manager Sir Alex Ferguson to sign a flashy 18-year-old Cristiano Ronaldo for the English Premier Club.
In the past, he helped nurture Ronaldo into a star. It was him who had provided the necessary tips that helped Ronaldo become one of the biggest stars on the world stage – both with country and clubs.
With qualifiers for the 2026 FIFA World Cup round the corner, Queiroz understands the importance of creating a talent pool.
Likewise, the veteran coach has included a host of newcomers in the Qatar national team. Most these players are expected to replace the old guard at Team Annabi.
After he was unveiled as the new Qatar coach, who replaced Spaniard Felix Sanchez, Queiroz immediately got down to business.
Queiroz watched each and every matches that involved the clubs including the domestic Qatar Stars League, Qatar Cup, Amir Cup and continental show-piece event - AFC Champions League.
The Portuguese strongly believes the time was right to infuse fresh blood and strong feet in the national team.
Promising U23 players like Tamim Mansour, Yusuf Abdurisag – both excelled at the 25th Gulf Cup in Iraq early this year – among others were inducted.
From the original World Cup, goalkeeper Saad Al Sheeb, right-back Pedro and utility player Boualem Khouki were also shown the door.
Queiroz's focus is on the youth as Qatar gets ready to defend the Asian title at home next January, and qualify for the next World Cup.