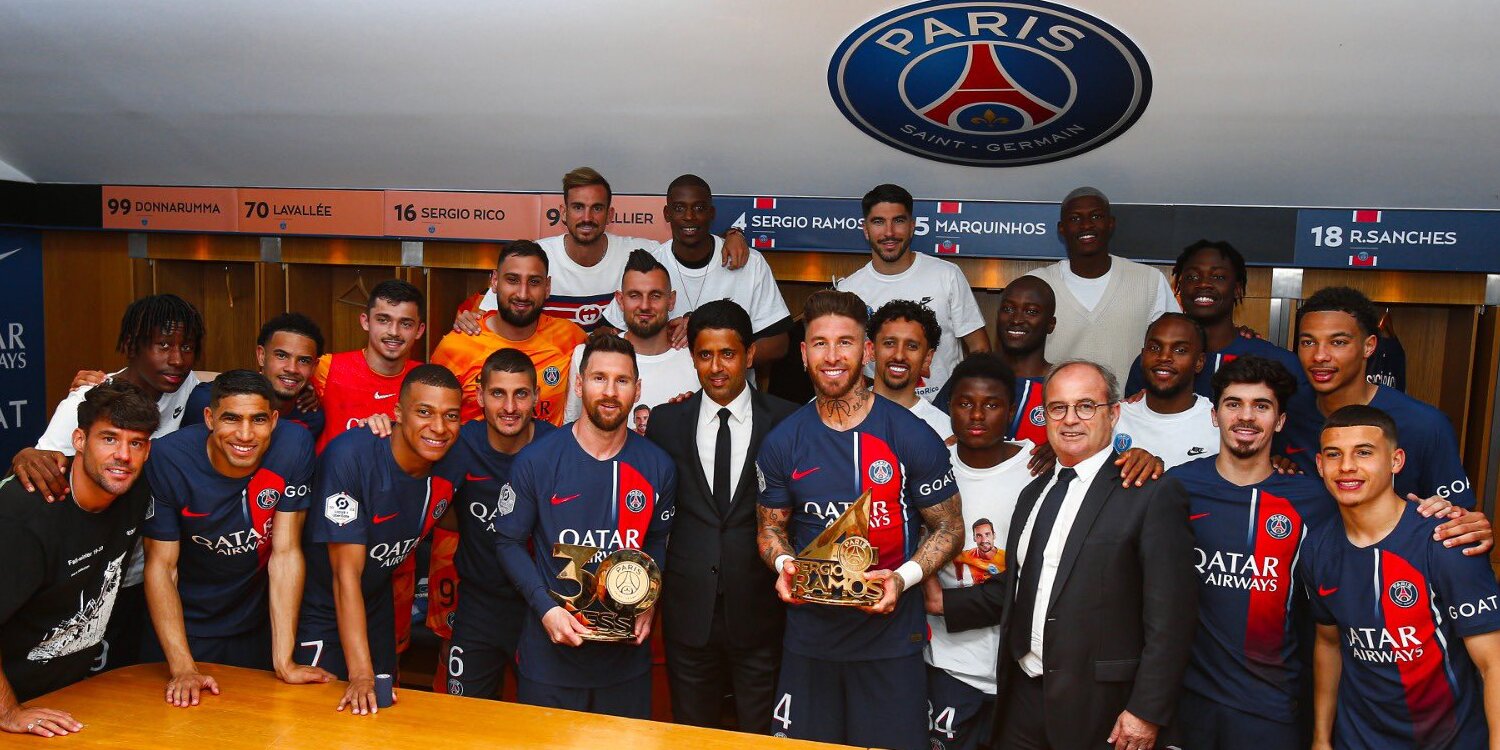 Gulf countries' passion for European clubs grows
European football market is rapidly growing. It is a lucrative one too.
The value of the 32 most prominent European football clubs increased by nine percent in 2019 while the operating revenues in the European market have grown by 65 percent in only eight years.
As Gulf nations prepare for the post-oil world, European football market seems like a good investment for them.
The investments in European football has reaped benefits, economically and socially.
By purchasing clubs, the respective aviation and tourism companies of Qatar, Saudi Arabia and UAE have also benefited.
The market upsurge has encouraged Qatar, Saudi Arabia and UAE to heavily invest in European football in the past 14 years that kicked off after Abu Dhabi's royal family purchased Premier League club, Manchester City in 2008.
Three years later, Qatar also made wise investments when they bought PSG in 2011 through Qatar Sports Investments and turned it into one of the wealthiest clubs in the world.
Since brand recognition is important here, PSG's name splashed across global media thanks to signing of star players Neymar Jr in 2017 and Lionel Messi in 2021.
After PSG, Qatar wants to acquire the ownership rights of Europe's iconic club, Manchester United.
According to multiple media reports, Qatari businessman Sheikh Jassim bin Hamad Al Thani could launch a fifth bid to take over the club from the Glazer family.
The bidding worth is £5.5 billion, which includes fund to invest in both the stadium and local community.
In 2021, a Saudi Arabia-led consortium -- headed by the Saudi sovereign wealth fund purchased Premier League club Newcastle United for over £300 million.
Saudi Arabia's Abdullah bin Musaid bin Abdulaziz Al Saud owns English Football League Championship club Sheffield United since 2013.
With the switch from petrol to e-vehicles becoming a regular feature in the world nowadays, the Gulf nations have understood that revenues from oil cannot be a sustainable economic model anymore.
The recent investments in sports in clubs and players have yielded revenues and have given Saudi Arabia, Qatar and UAE a fair share of international spotlight.
The oil-rich money not only wiped out the financial deficits at PSG, Manchester City and Newcastle United but also helped the clubs regain composure and respect in the competitive European football industry.
UAE-owned Man City and Qatar-owned PSG have won a combined more than dozen league titles under their Arab ownership in the last decade.